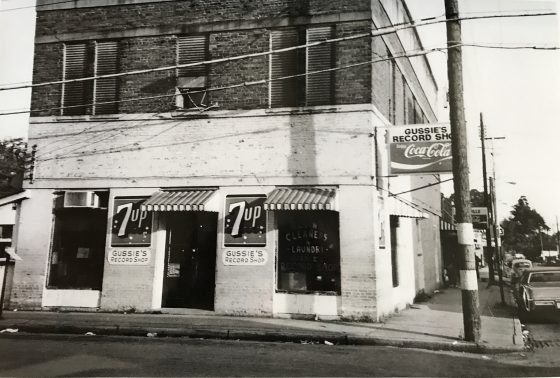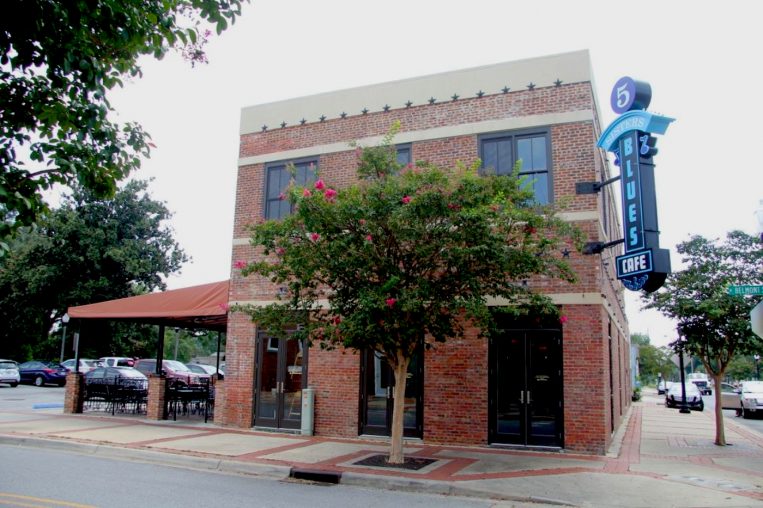 Five Sisters Blues Cafe, located at 421 West Belmont on the corner of Belmont and DeVilliers streets, is a restaurant built on some of Pensacola's deepest history right in the heart of historic downtown Pensacola – The Blocks.
For decades this intersection was the epicenter of African-American business and social life. It was here that the progression of musical culture made its mark in Pensacola. Each of the four corners of the intersection feature buildings that date to the neighborhood's historic period that served as the hub of the blues community; including Gussie's Record Shop, WBOP Radio Station and Abe's 506 Club.
As talent passed through and the good times rolled, the neighborhood welcomed musicians Louis Armstrong, Aretha Franklin, Ike & Tina Turner, James Brown, Clarence Carter, Ray Charles, Fats Domino, Percy Sledge, Count Bassie, Wally Mercer Jr, Gwen McRae, Otis Redding, Don Shirley, James & Bobby Purify and many, many more.
In 2010, community leaders and active residents worked together to revitalize this important historical neighborhood, recapturing the musical history of The Blocks.
Five Sisters is located on the former site of Gussie's Record Shop and WBOP Radio Station. In 2010 Cecil Johnson, a former chef at sister restaurant, the Fish House, wanted to open a place to honor the recipes of his mother Jeanette and her sisters; Cora, Sara, Dorothy and Margaret as well as the rich blues history of the neighborhood. The menu features a number of the sisters' original recipes while the restaurant's décor focuses on the original performance posters from Abe's 506 Club that were hung in Gussie's Record Shop.
On January 18, 2018, the Belmont-DeVilliers neighborhood was honored with a Mississippi Blues Marker celebrating our rich Pensacola blues history. The marker is located right outside of our front door and can be found on the Mississippi Blues Trail.
In 2003, the Mississippi Blues Commission was created to promote the understanding of blues history, primarily by installing Mississippi Blues Trail markers across the state to identify significant contributions to the Blues' musical heritage.
The marker recognizes Pensacola, as an important early center of blues, ragtime, vaudeville and jazz activity, which developed into a regional cornerstone of the "chitlin' circuit" in later years. Touring blues, jazz and rhythm & blues acts and local bands found a welcome base here in the Belmont-DeVilliers African-American business and entertainment district for several decades.
Mississippi-born performers such as B.B. King, Junior Parker and Sam Cooke contributed to the vibrant nightlife in the neighborhood's theaters and clubs. The Belmont DeVilliers neighborhood served as a stopping point for touring musicians and a place where local musicians could develop. Additionally, The marker also recognizes the work of those in the neighborhood that help to foster the growth and appreciate of the blues through their commitment to the neighborhood including Gussie Streeter of Gussie's Record Shop and Abe Pierce Sr, of Abe's 506 and Savoy Ballroom.
The Pensacola marker, is Marker No. 203
Our love of food and music is what created the vision for this restaurant, where both of these things come together for you and your family to enjoy!
Five Sisters Blues Café is part of the Great Southern Restaurants family which is locally owned and operated in Pensacola, Florida. Sisters entities include The Fish House, Atlas Oyster House, The Deck Bar, Jackson's Steakhouse, Great Southern Events, Palafox House and Angelena's Ristorante Italiano.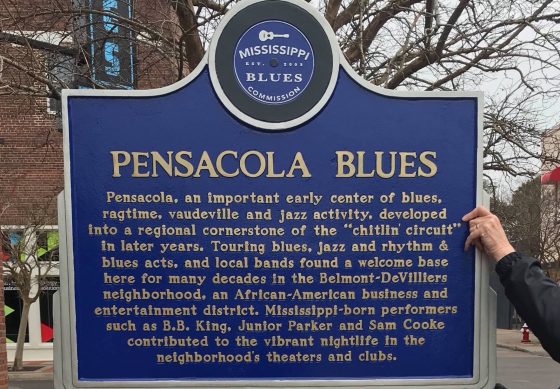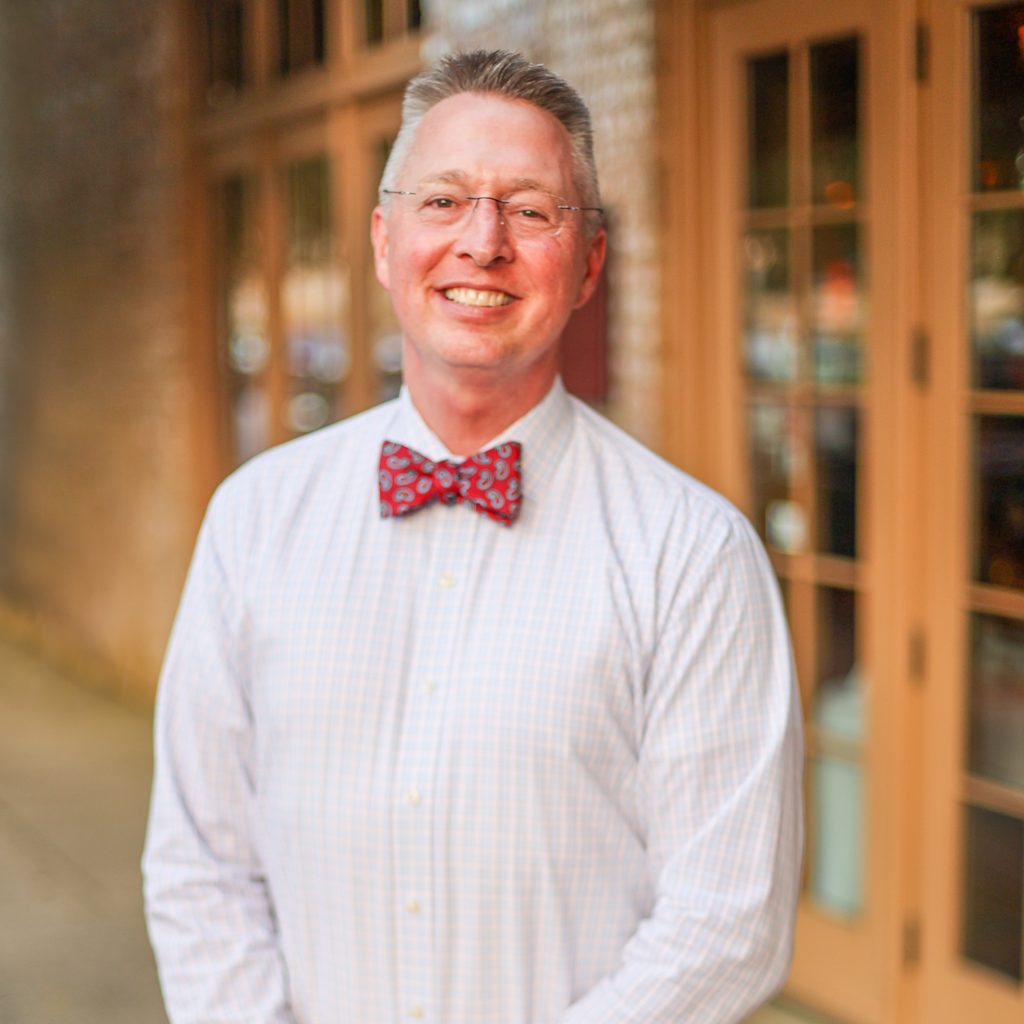 DIRECTOR OF OPERATIONS, GREAT SOUTHERN RESTAURANTS
Born in Blue Island, Illinois, and raised in San Diego, California, Steve enlisted in the U.S. Navy upon graduation from high school. He honorably served as a hospital corpsman and was stationed in Okinawa, Japan; Guantanamo Bay, Cuba; and Panama City, Florida. He moved to Pensacola in 1998 and began his employment at The Fish House as a server. He moved quickly up the ranks and accepted the general manager position in 2001. During his tenure, he oversaw the addition of Atlas Oyster House and The Deck Bar, as well as the demolition and subsequent rebuilding of The Fish House due to Hurricane Ivan.  In 2009, he was promoted to the prestigious General Manager position at Jackson's Steakhouse where he led his team to provide exemplary service and an extraordinary fine dining experience. In 2015, he was named Director of Operations for Great Southern Restaurants. Eskridge is dedicated to providing genuine hospitality, making sure our guests receive the highest level of service.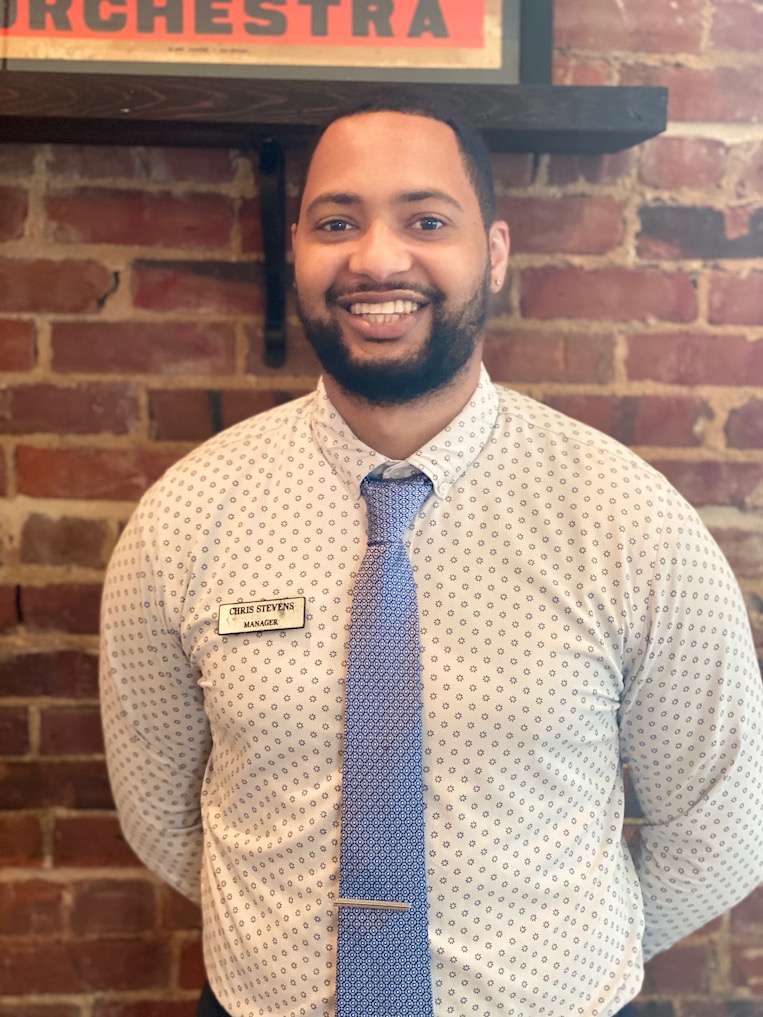 Born and raised in Lexington, Kentucky, Chris moved to Fort Walton Beach, Florida to be closer to his family while attending Tallahassee Community College, and working at the Gulfarium for the Merrill brothers. While at the Gulfarium, being a stellar employee, Chris was offered a job at the Fish house, so he transferred to Pensacola State College and began his employment for Great Southern Restaurants starting as a busser at the Fish House. After developing an affinity for the restaurant industry, it didn't take Chris long to move up the ranks going from busser, to server, to bartender, and then on to Bar Manager. As an opening came available to manage at Five Sister's, Chris was eager to take the position and to continue his growth as a manager and in guest hospitality. Stevens is dedicated to providing genuine hospitality, making sure our guests receive great service.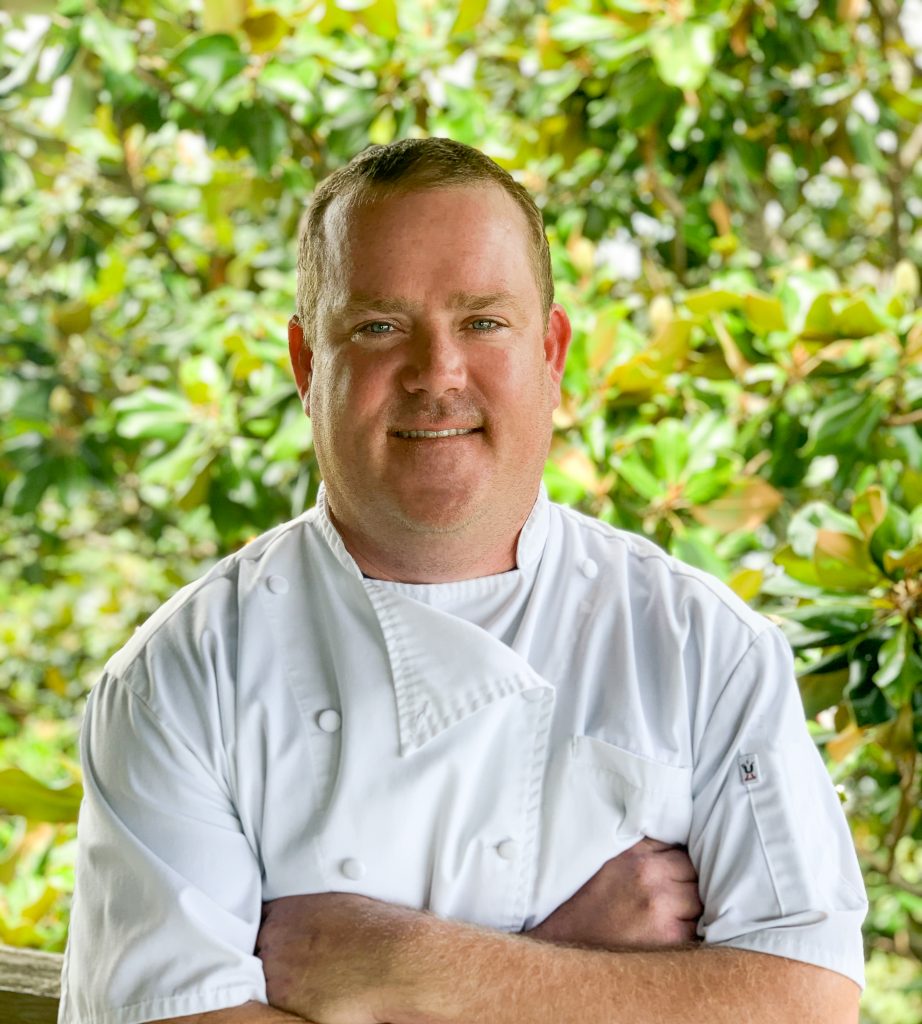 CULINARY DIRECTOR, THE FISH HOUSE, ATLAS OYSTER HOUSE, FIVE SISTERS BLUES CAFÉ
Chef Billy Ballou has taken over the helm of Great Southern Catering and Events, located within our event venue, the Palafox House. In addition, Chef Billy continues his on-going role of executive chef.
Chef Billy attended Johnson & Wales College in Charleston and studied culinary arts. After college, he went backpacking through Scotland and England, experiencing different cultures and cuisines. Upon his return to the United States, he spent two years as a sous chef for Legendary, Inc., and then moved on to an opportunity with the Great Southern Restaurant Group, where he worked his way from prep chef to executive chef.  He has served as executive chef for Great Southern for the past decade.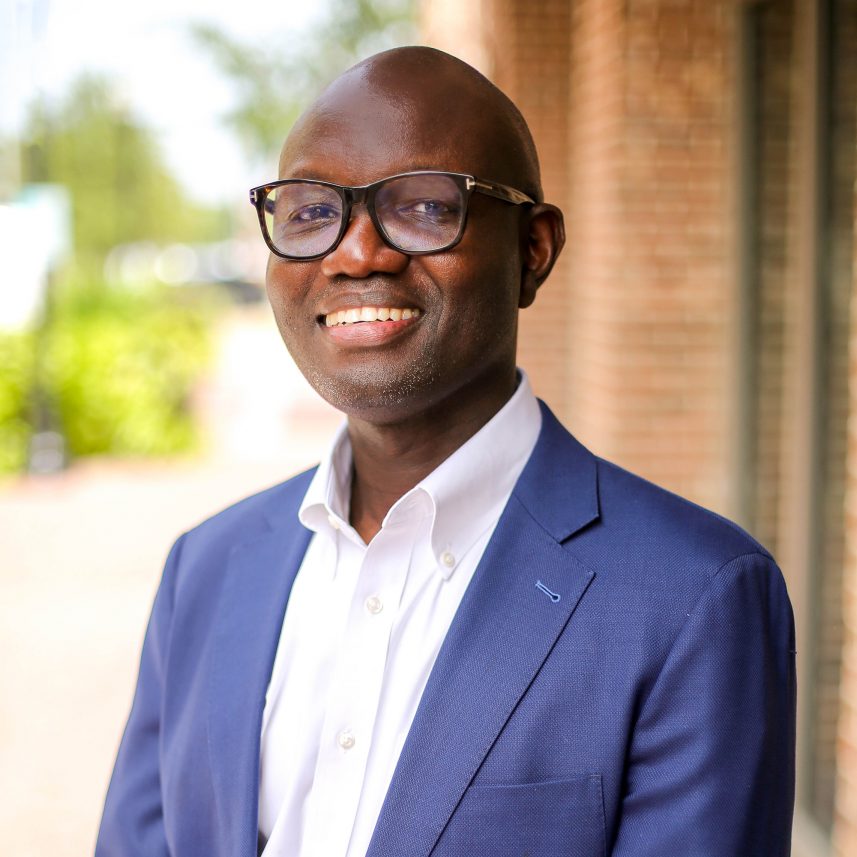 CO-OWNER, FIVE SISTERS BLUES CAFÉ
Born in Senegal, West Africa, and raised in Toulouse, France, N'Dione moved to New Hampshire in 1998 for nine months to try something new but ending up cutting his stay short from the cold and relocating to sunny Pensacola, Florida. He began his employment at The Fish House as a server in 2001 and discovered his passion for the restaurant industry and only eleven months later was promoted to Service Manager; in 2009 he became the General Manager of The Fish House, Atlas Oyster House, and The Fish House Deck Bar. In January of 2010, he decided to make his residency official, and applied for and was granted U.S. citizenship; shortly thereafter he graduated from our own University of West Florida with a Bachelors degree in Accounting. When it comes to our restaurants N'Dione's philosophy is to ensure all of our guests feel welcome and have the most memorable dining experience at Our House.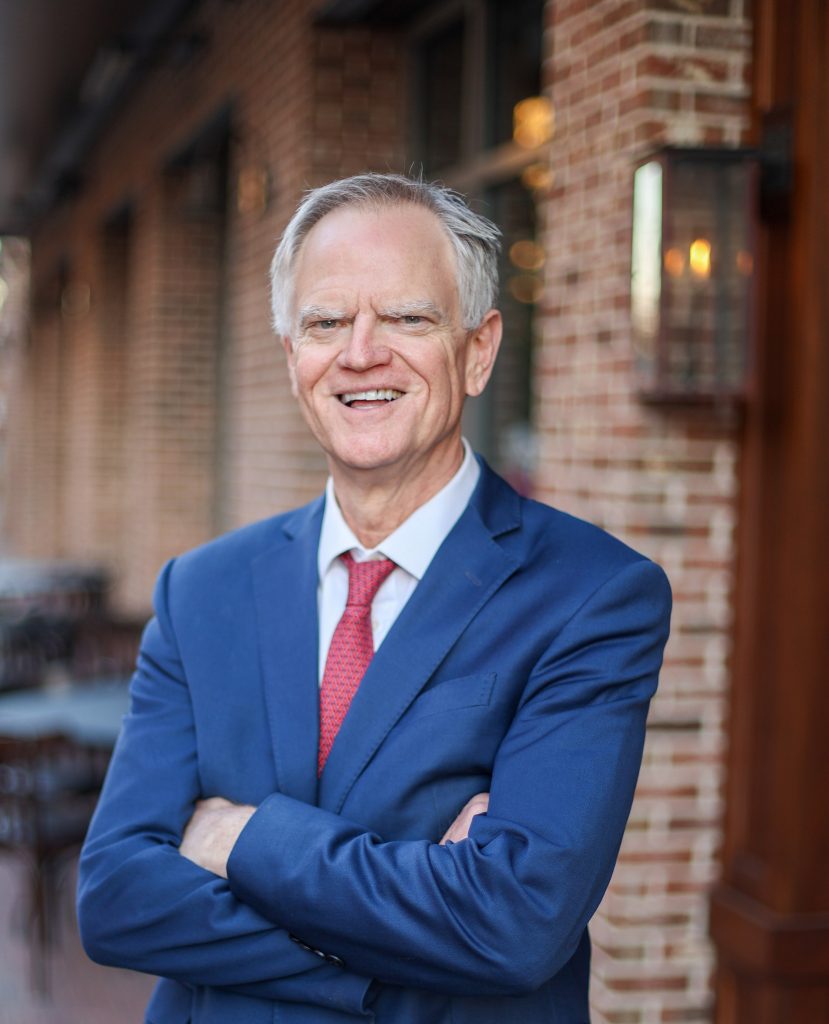 PRESIDENT, CO-OWNER, GREAT SOUTHERN RESTAURANTS
Collier Merrill is the president and owner of Merrill Land Company, a real estate development company, which specializes in commercial real estate, residential and commercial construction as well as condominium and subdivision development along the Northwestern Gulf Coast. He is the president co-owner, along with brothers Will and Burney, of Great Southern Restaurants, Inc., which owns and operates The Fish House, Atlas Oyster House, The Deck Bar, Jackson's Steakhouse, Five Sisters Blues Café, Angelena's Ristorante Italiano, The Palafox House, and Great Southern Events.  Additionally, Merrill is serves as a stockholder and director of The Gulfarium: A Marine Adventure Park.  Merrill is a graduate of the University of West Florida with a Bachelor of Science degree in Business Management.
Merrill is an active participant in the community, currently serving as Chairman of the University of West Florida Historic Trust. He also serves on the Naval Aviation Museum Foundation and board of directors of Ascension Health Florida.  Additionally, he is a trustee emeritus of the Pensacola Museum of Art, a member of Christ Church where he serves as a member of the vestry, and a member of the Pensacola Downtown Rotary Club.
Previously, Merrill has served in a number of community leadership roles: chairman of Visit Pensacola overseeing an annual budget of $10 million focusing on tourism and economic development; chairman of the Community Maritime Park Associates which governed and managed a $65 million community development project in downtown Pensacola; chairman of the Pensacola Bay Area Chamber of Commerce; chairman of the Pensacola-Escambia County Promotion and Development Commission; chair of the Destination 2020 Strategic Planning Committee; chairman of the Florida Arts Council; president of the Pensacola Museum of Art; and president of the Home Builders Association of Northwest Florida.  He has also served as a member of the boards of the University of West Florida, Pensacola State College Foundation, Catholic Social Services; Pensacola Chapter of the American Red Cross and served as a mentor for Big Brothers/Big Sisters.
Additionally, Merrill has served in a number roles related to both public and private community development. Merrill was appointed by Governor Jeb Bush to serve as a member of the Board of Regents which governed all of the universities for the State of Florida carrying with it a fiduciary responsibility of $2 billion. After his service on the Board of Regents he was tapped to be the founding chairman of the University of West Florida Board of Trustees (2000-2004) overseeing the successful growth of the University and it's $150 million annual budget. Merrill was also selected by Governor Rick Scott to serve on the Gulfcoast Consortium.
Merrill has been recognized and named Art Education Hero by the Florida Cultural Alliance, an Outstanding Volunteer Fundraiser by the National Society of Fund Raising Professional, and a Paul Harris Fellow of Rotary International, received the Downtown Rotary Club's Grover Robinson Award for Service, and was named the University of West Florida's Distinguished Alumni of the Year.  In addition, Merrill was a recipient of the Pensacola Area Chamber of Commerce's awards for Emerging Leader and Community Leader.