Five Sister's offers a private dining option: The Courtyard. The Courtyard offers different seating arrangements and decor and are ideal spots to host your next private event. We offer seated as well as cocktail receptions, serving from our la carte appetizer selections and Chef's Menu Packages
For more information and to schedule your event, please contact our events team at 850-433-9450 or events@goodgrits.com.
To view all Great Southern Venues, please click here.
The Five Sisters' Courtyard is the perfect spot for eating and meeting outside with friends or colleagues. Reminiscent of a traditional New Orleans courtyard with an abundance of potted plants, iron furniture, ceiling fans and exposed brick it creates a relaxed, casual atmosphere – as if you were enjoying an event on the patio at your oldest friend's house. Whether a meeting, birthday or retirement party, rehearsal dinner or informal fish fry or barbecue, The Courtyard is a perfect choice for your next event.
Room Food and Beverage Minimums
Monday – Saturday Daytime (11 a.m. – 3 p.m.): $500 food and beverage minimum plus tax (7.5%), gratuity (20% or $125.00 per server, whichever is greater), administration fee (5%)
Monday – Saturday Evening (4 p.m. – close.): $1,000 food and beverage minimum plus tax (7.5%), gratuity (20% or $175 per server, whichever is higher), administration fee (5%)
Are based on guest count: (1-20) one server, (21-30) two servers, (31-40) three servers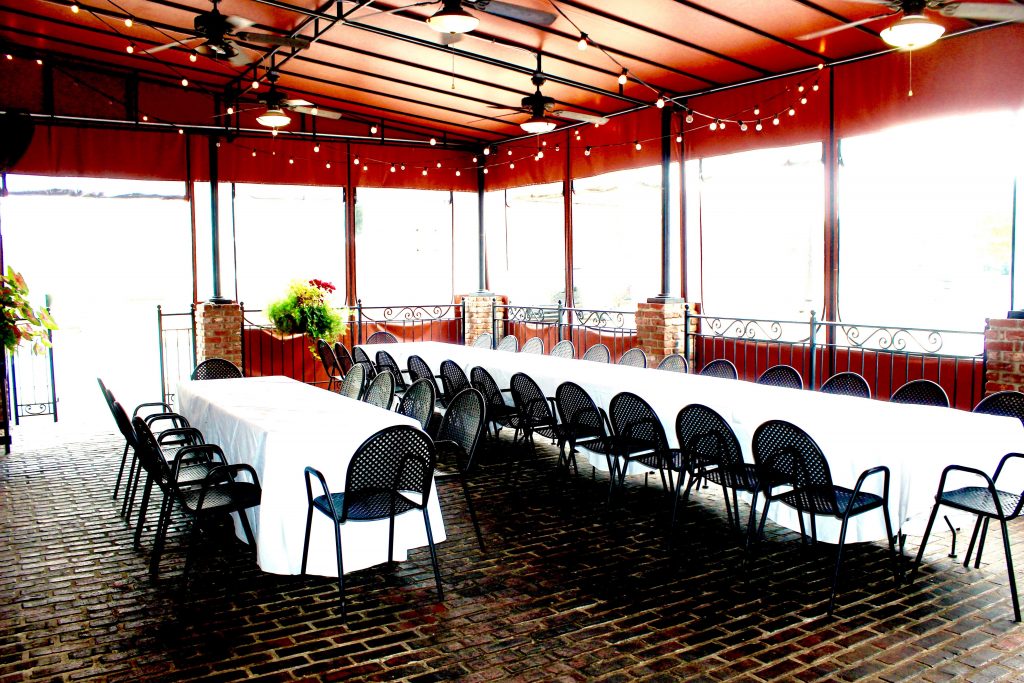 Or Contact us: 850-433-9450
– 40 guests for a sit-down plated event
– 50 guests for a cocktail-style party
– 700 sq. ft.
– Available free Wi-Fi
– No deposit needed, contract required
– Free self-parking
– Wheelchair Accessible
– Outdoor Fans and Heaters
– Seasonal Covering
One week prior to the event
A fee of $300 will apply for cancellations within 1 week of the event date.