Looking for the perfect gift? Five Sisters gift cards are available for purchase at our sister restaurant, The Fish House's gift shop, The Tackle Shop.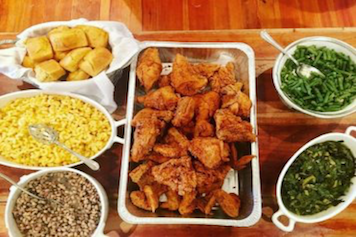 Five Sisters has indoor and outdoor event spaces and a variety of catering solutions to fit your needs. Additionally, the Sisters cater and offer Grab and Go selections.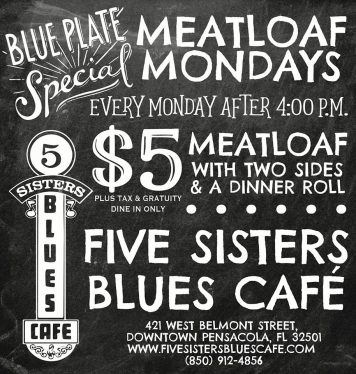 Meatloaf Mondays
Join us for Meatloaf Monday each and every Monday beginning at 4:00 p.m.! $5 Blue Plate Special featuring Mr. Early's homemade southern meatloaf, choice of two sides and a dinner roll for $5 – tax and gratuity are additional.